Our sunday service (facebook & YOUTUBE)



Listen to Our Latest Sermon or Watch Previous Services:
Welcome! We are so glad that God has directed you to our website. We do not believe that this is by chance, but divine guidance. We pray that your search will be fulfilling. Please take time to browse through our site and/or download our app. We welcome your comments and questions. Please feel free to contact us at 248.809.7287. Enjoy your search!
​
Bishop Reginald E. Smith, Senior Pastor, along with Lady Tracy G. Smith, Esq. and the entire Union Grace (U.G) church family welcomes you to join us for worship service any time you are in the vicinity and are searching for a life-changing Word from on high. Please see times and location below. Also, feel free to check out our calendar for upcoming events and/or special services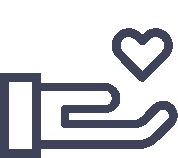 We are happy to present, back to God, that which is already His in order to build His kingdom here on earth.
Bring the tithe into the storehouse
-Malachi 3:10